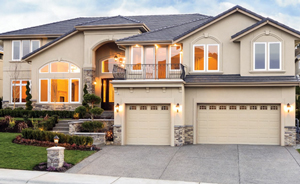 Glass Pro offers quality replacement windows and doors in Fresno, CA. Like many homeowners, you are probably looking for quality windows and doors that will not only fit well with your home's décor but also provide you with the comfort and style of a new living space. I am proud to be a window and door expert in Fresno, CA. We have worked with many clients that are looking for replacement windows and doors to improve the style of their home or replace aging ones. Call us at (559) 712-8100 to get a free estimate. You can also visit our showroom at 546 Spruce Ave Clovis , CA 93611 United States.
You've been thinking about it for a while. Those windows and doors are letting a lot of outside air into your home or office. With that comes dust, poor air quality, noise, and high energy bills. You deserve better than this! Today, you can take action by getting the process started for your replacement windows and doors in Fresno, CA, with Glass Pro.
There are lots of reasons you will be glad to have this update completed. New, high-quality windows and doors can significantly impact the comfort levels within your residence or business. Not only that, having easy to operate and functional equipment gives your space an extra luxurious feel. Quality windows and doors can also seriously up the protection factor of a building or home. Finally, give yourself the peace of mind you need when extreme weather hits or a crime spree targets your neighborhood.
Property values and curb appeal are positively correlated with superior certified windows and door products. This can increase the equity in your property. In addition, this investment will put the cash back in your pocket now with the energy savings you will enjoy. You're also likely to see an excellent return on your investment in the future when it's time to resell the place.
Customizable Windows and Doors
Working with the professionals at Glass Pro lets you access many options for your replacement windows and doors in Fresno, CA. Doesn't it make sense that you should be able to select the features, designs, and colors that work best for you? As consumers, many of us love choices. We love to express our own unique style and have something that is just perfect for us.
What if the options overwhelm you? Our design consultants are highly trained and have experience helping our clients find the perfect match for their space. You can view samples, catalogs, and utilize our interactive websites. You could also peruse Pinterest and Instagram! Bring us those screenshots of your favorite inspiration pictures. We love to help you find your vision and bring it to life.
Trusted Brands for Replacement Windows and Doors in Fresno, CA
Finding companies that stand behind the quality of their craft is an important step to loving your new windows and doors. That is why Glass Pro has partnered with many trusted brands for windows, doors, and replacement glass products. We want our customers to have the best possible experience and results they are happy with for many years down the road.
We offer Anlin, Milgard, and Jeld-wen windows to meet a range of budgets and functional needs. Unique finishes, specific custom sizes and shapes, and various benefits attend each of these brands. We are glad to be vendors for companies that offer generous warranties and stand behind the products they have designed.
Consumers like you often talk to us about doors. Doors are a statement piece on a building or home. A door can convey a great deal about the people and the place if we want it to. Impressions will be formed anyway– why not help those impressions be as accurate as possible? Send a message with Glass Pro's fabulous collections of products. We are proud to offer Anlin, Milgard, Jeld-wen, and Therma-Tru door selections for our clients.
Professional Installation: A Must Have
We sometimes encounter clients who wish to spend the money on our remarkable windows but install them without our assistance. Here is why this is not something we can recommend:
Warranty: Remember those warranties? Most often, these are voided on a DIY installation.
Optimization: Windows and doors are a bit delicate. To have optimal energy efficiency and function of the products, leave this one to those who are carefully trained on how to maximize this benefit.
There are a lot of projects that are great to do yourself. But some require a level of expertise that can only come through extensive training and practice. The experts at Glass Pro understand this and actually refuse to subcontract this job outside of their own certified staff. This can also contribute to some extra cost savings for you since there is no third party for us to factor into the quote.
Working with professionals who are properly insured can also contribute to your peace of mind throughout this process. In the improbable event that there is an unexpected issue or accident, you will be protected because you chose to work with professionals.
Call for an Appointment
If you are ready to talk more about replacement windows and doors in Fresno, CA, be sure to call the experts at Glass Pro. Our friendly staff has the knowledge and expertise you need to help you find the perfect solutions for your space. Stop in at 546 Spruce Ave, Clovis, CA 93611, or call (559) 712-8100 to make an appointment right away.
Replacement Windows & Doors FAQs
Is it less expensive to replace the glass or the entire window?
Replacing the glass in your windows can be a much cheaper alternative to replacing the whole window. With this, you still get all of its benefits like energy savings and better heat gain but for less than half as much money!
How do I choose an entry door?
As a homeowner, it's your responsibility to be vigilant about the installation process for any new door. You need to know what style of frame you want before installing and how high off of the ground that floor is based on where in relation to other floors or if there are stairs involved near that doorway.
Can you just replace the sliding glass door?
Replacing a sliding glass door can be done by yourself, but it is always better to leave the task of replacing the existing windowpane in your home improvement project up to an experienced professional. If you feel confident that there's nothing too complicated about this project and are ready for more responsibility, then take on this job proudly knowing that if something goes wrong at least now you know how not to do it.